How to End Your Willow Pumping Session
Master the art of flip to finish!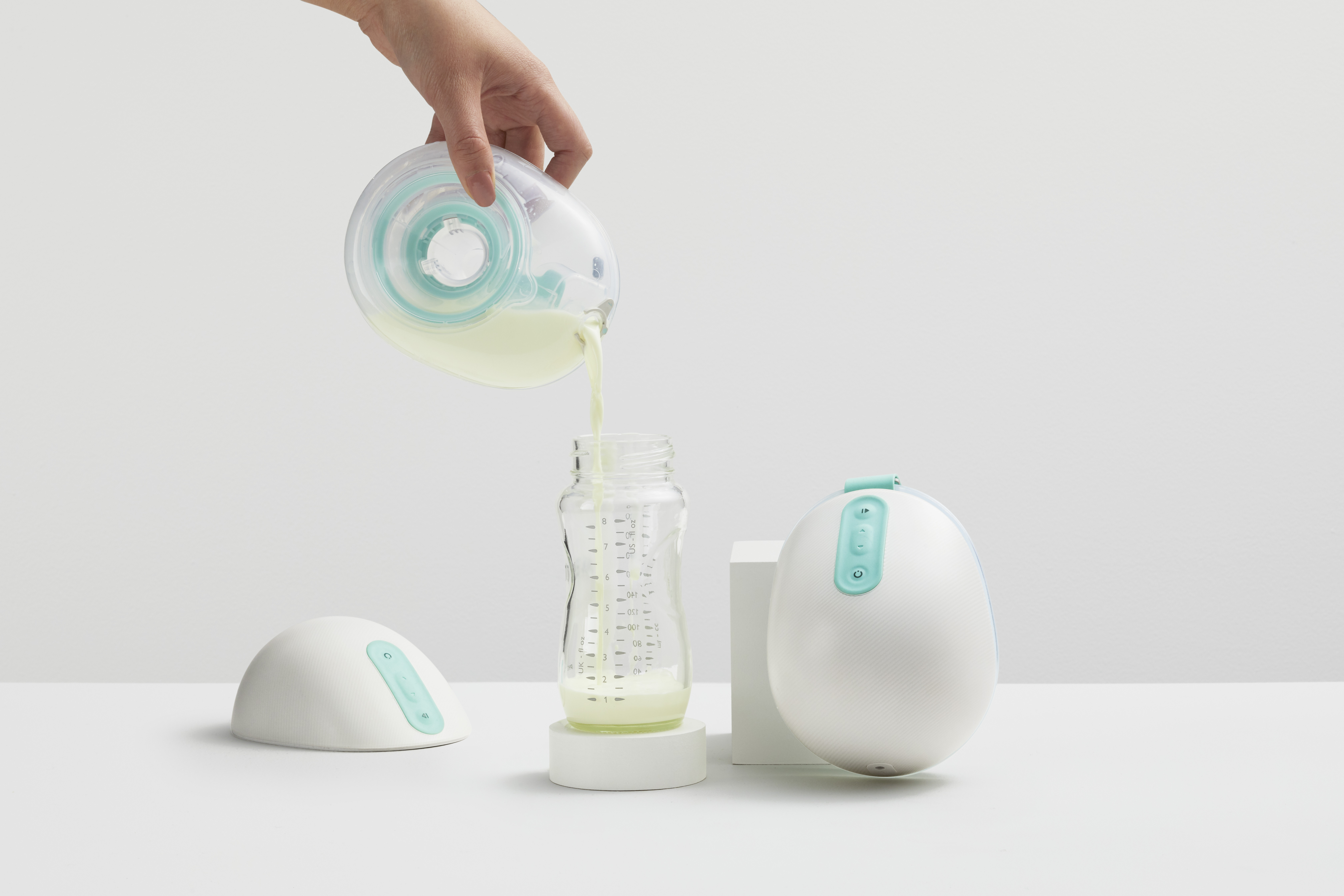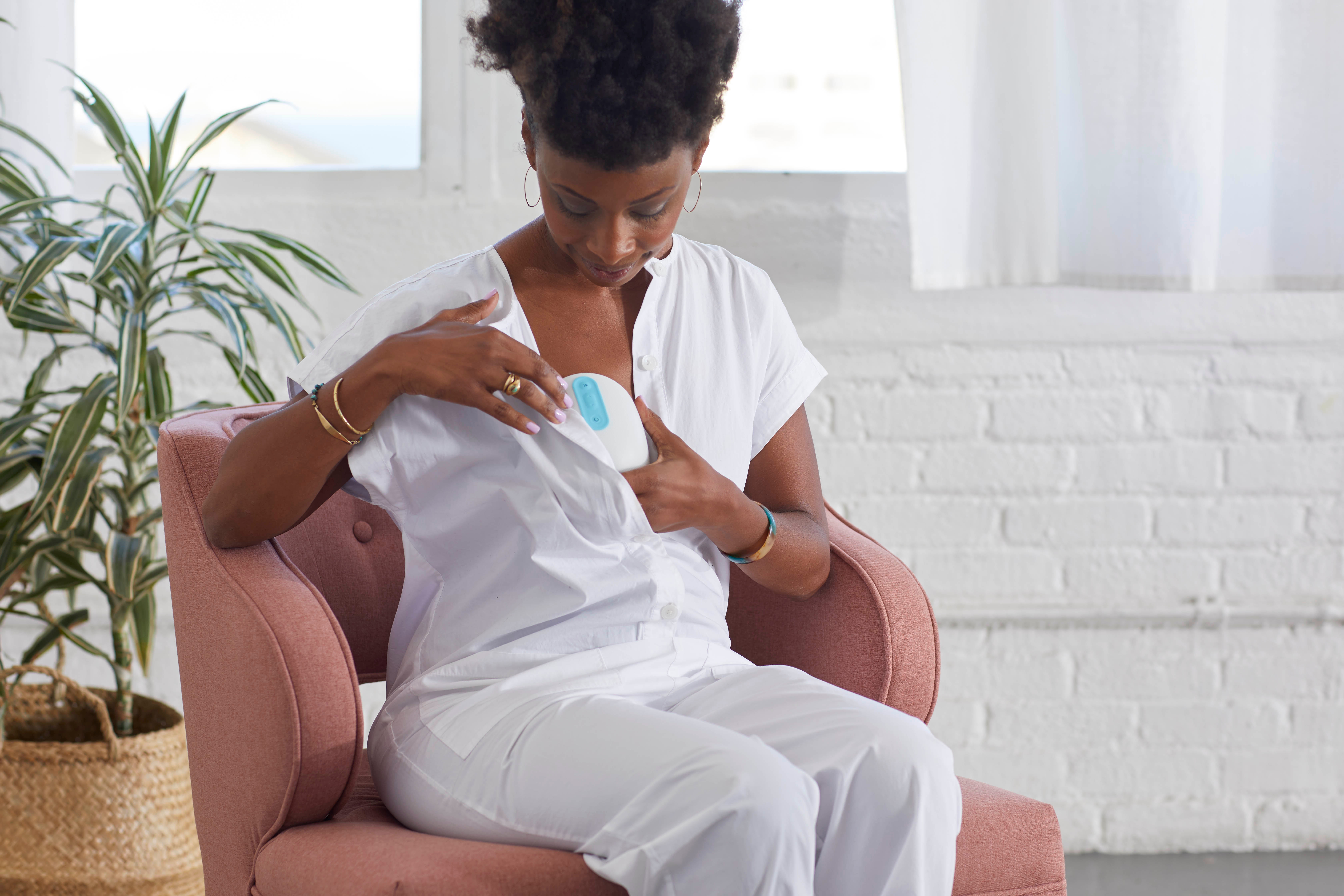 Flip to what? It's our special sauce—so it needed a snazzy name. Flip to Finish was designed to make our pump truly spill-proof—so that every ounce of liquid gold stays safe.
So, What is Flip to Finish?
When your pumping session is over, it's normal to see a little bit of milk in the flange or Flextube™. The Willow "Flip to Finish" technique captures the remaining milk and transfers it into your milk bag or container.
Why Is Flip to Finish Important?
We know what it's like to cry over spilled milk—every pumping mom does! And, in a world where every drop counts, the Flip to Finish technique allows you to ensure you get everything out of the flange or Flextube™ after each pumping session. This technique also allows you to choose between our self-sealing milk bags or the reusable milk container without sacrificing a drop.
How to Perform Flip to Finish
Make sure your pump is paused. The white LED on the front of your Willow should be solid or pulsing.

Rotate the dial to Position 2. If you are using the milk container, rotate the dial located on the side of your Willow. This closes the air vent, preventing milk from leaking.

Break latch and tilt. Lean forward and break the latch by placing two fingers between Willow and your breast. Tilt Willow to keep the flange facing up. This helps avoid spilling any remaining milk inside the flange or milk container.

Rotate Willow until the blue thumb pad or container cap is pointing toward you.

Tilt Willow slowly towards you until the pump starts to gulp the milk. You will hear a gulp or slurping sound as Willow captures the rest of the milk. Hold the pump at this angle until the milk completely disappears and you hear a final loud slurp. Typically, you'll hear 3-4 gulps at this point in the process.
Note: Willow should automatically start gulping the milk as soon as you tilt. If not, you can start the gulping by pressing the play button.
Flip Willow over. Flip your pump all the way over until the gulping stops. You will hear a total of 8 gulps.

Flip Willow back over with the Flange and Milk Container facing up. In this position, you can remove the milk container and catch a sneak peek of any leftover milk. If there are only a couple of drops, you're good to go!

Remove the milk bag or container and store or use. You did it, mama! Remove the milk bag and store it in the fridge or freezer until you're ready to use it. If you used the milk container, transfer the milk into a storage container. You can also pour from the milk container or snip the top off your milk bag and transfer the milk into a bottle if needed.
Warning: Don't place the milk container directly into the freezer. Instead, use a freezer-safe storage container or one of our spill-proof milk bags.
Having Trouble With Willow Flip to Finish?
Have you noticed there's still some milk left inside your flange or Flextube™ when using a milk bag? Watch this video with steps for completing Flip to Finish a second time.
Using a milk container and can't seem to get the milk from the Flextube™? You can still remove the remaining milk from your container by following these steps:
You can also watch this video for step-by-step instructions to save your remaining milk.
Have Questions? We're Here to Support You!
Sometimes it takes a few extra tries to get Flip to Finish just right. We hope these steps help you. And, if you have more questions, we encourage you to visit our Help Center or reach out to our team of moms.
*Experienced Willow Pump users who pumped at least 20 times in testing pumped 20% more milk per session on average.
---