The History of the Willow Pump: From Generation 1 to Generation 3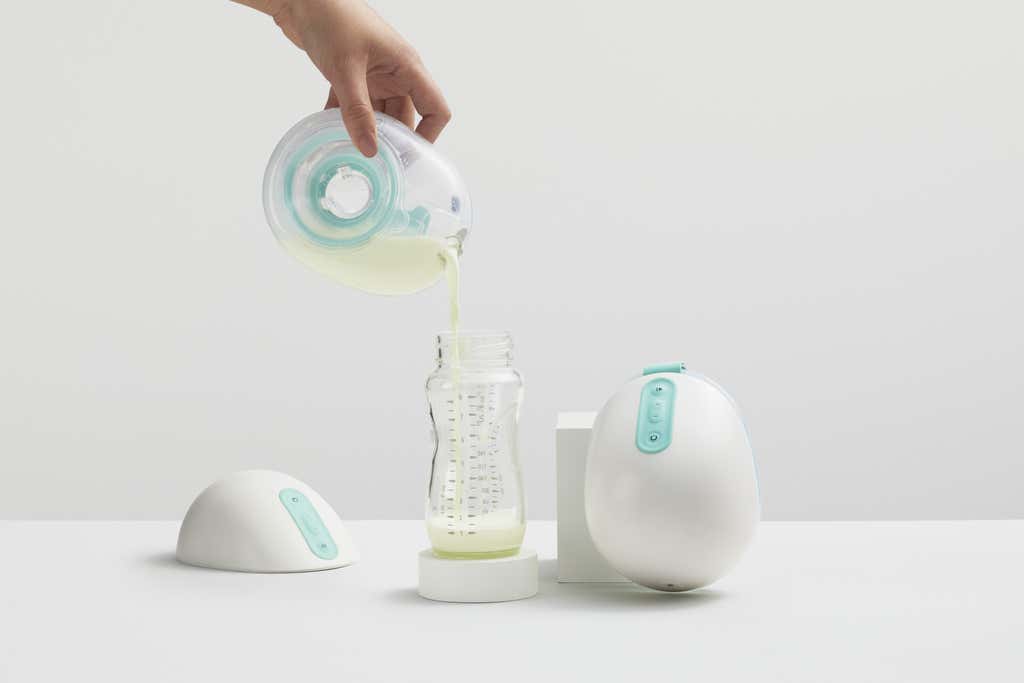 Breast pumps were way overdue for innovation. Like, decades overdue.
We knew there was a better way. Enter: the Willow Pump.
From Willow Generation 1 to Generation 3, we've innovated, listened, iterated and innovated again to bring you the freedom of hands-free, 360-degree mobility. And we're just getting started.
Keep reading for more about the history of Willow.
The Willow Pump Philosophy From Day One
The Willow Pump is designed to help mamas everywhere pump without sacrificing their purpose, their movement or their freedom. With Willow, you're free to pump on-the-go or while you snuggle your little one—Willow goes where you go.
Best-in-Class: The Innovation Behind The Willow Pump
Willow is different. And we're proud of that. Here's a little peek inside our special sauce.
Leak & Spill Protection
Willow is the only breast pump on the market that is truly spill-proof in any position. You can take a nap, run a marathon, lead a board meeting, whip up a quick snack, finish chores, or read a book in silence without worrying about spilling a drop.
The secret to our spill-proof pump? Everything from the flange to the milk bag is located inside and our milk bags are self-sealing ensuring your milk stays put until you're ready to use it.
Continuous, Adjustable Suction
Willow Pump was made to move and while other pumps use a "tug and release" action, Willow creates continuous suction similar to your baby's latch. Continuous suction means no spills ever.
Smart, App-Supported Pumping
Our pump has always been smart, but with every generation it gets smarter. Our wearable pump connects to our app with step-by-step onboarding and simple, fast pairing–plus volume tracking, session history and pumping pro tips. Compatible with iOS (iPhone 6 or newer) and Android (supported models).
How it Started vs. How it's Going: The Evolution of the Willow Pump
Anyone who's pumped with a traditional pump has experienced the pull-your-hair-out frustration involved with tangled cords, never-ending cleaning, lost parts, confusing assembly and hours of lost time being tethered to a wall. And any mama who's turned to Willow will tell you that their newfound freedom is life-changing.
Generation 1: Where It All Began
We created the first all-in-one, in-bra breast pump designed for mamas on the go when we designed the Gen 1. With it came:
360 degree, spill-proof mobility: Whether you're doing yoga or lying down, Willow is completely spill-proof in any position. You don't have to worry about spilled milk.

All-in-one design: There's no need for external cords, tubes or bottles. Willow fits inside your bra for hands-free pumping anywhere.

Discreet pumping: Gone are the days of loud pumps. The Willow Pump was built to help you pump wherever, whenever, without worrying about the noise.

Easy to use: Willow is built to make your life easier. Only three pieces to assemble, with just two parts to clean (bonus: they're both dishwasher safe!).

No transfer needed: With Willow, you can pump directly into spill-proof storage bags. Not only is transferring unnecessary, but the bags also keep your milk safe while pumping on the go.

Smart pumping: The Willow Pump is app-enabled for smart tracking of your volume and session history.

Two flange sizes: Gen 1 came with two opaque flanges, sizes 24mm and 27mm.
Generation 2: Where It Got Even Better
Willow Gen 2, released in February 2019, focused on helping mamas get up and pumping even faster with improvements to make it easier to assemble and align your nipple in the flange.
The Generation 2 was updated to include:
Clear flanges to see the nipple for easier alignment

Flange attachment style changed from clip to magnet

Quick snap closures for easier assembly

Compatibility with reusable containers, which launched in September 2019

Generation 3: Where We Are Today
Willow Gen 3, released in February 2020, offered mamas even more comfort and control, as well as 20% more milk output versus Gen 2.* Re-engineered from the inside-out to deliver greater comfort and control, Gen 3 offers innovations like:
Improved suction for an overall better pumping experience
Gen 3 offers two new lower suction levels, including a sensitivity setting.

The slower, softer pumping rhythm delivers a more comfortable pumping experience.

The Willow Pump now has Smart Suction technology that automatically adjusts based on your preferences to increase output without the need to press a button.
New app exclusively for Generation 3 with step-by-step onboarding
The Willow 3.0 app simplifies pumping further by offering access to real-time information about your sessions, including suction level, milk volume and pumping stage.

Getting up and running with the Gen 3 app is easier than ever thanks to easy pairing and onboarding.
New, reusable milk container functionality built into the pump allows you to pump and pour into a bottle or container of your choice
Each milk container holds up to four ounces of milk.

They are BPA-free and dishwasher-safe for easy cleaning.

The containers fit right inside your pump without the need for additional cords or attachments.
""I've doubled my output at almost every session with Gen 3. The suction pattern is more like a baby and is more efficient at emptying my breasts.""
—Svenja B.
Willow Generation 1 vs. Generation 3
From generation 1 to 3, we've continued to make changes to the Willow Pump to make your pumping experience a positive one. We loved the Generation 1, but with technological advances and feedbacks from mamas like you, the Willow Pump is now effective, less-clunky, and most importantly, more comfortable.
Willow was designed for the modern mama—just like you. Visit us to learn more.
---